At school, professors usually ask if we have preferred names at the beginning of a class. Being trans, I do, and it doesn't match the gender of my birth name so there are sometimes some quizzical looks, but overall everyone has just shrugged and accepted it. One prof in particular has started taking attendance via last names to avoid calling out my birth name in class. It's a small...
Great Teachers
My mom and dad didn't react so well to my coming out over the summer, and so when school started, I went to talk to one of my favorite teachers.  Now, he checks in with me once or twice a week, and I can't tell you how much better I feel about the whole situation. Thank goodness for accepting teachers.
An Unexpected Apology
This was going to be a microaggression. And then, unexpectedly, it wasn't any more.  My husband plays board games with a few friends every week at a cafe. Last week, I had dinner with him beforehand and was still there when one of the other players, let's call him Joe, arrived. Joe is in his 50's, a geek, and a socially awkward gamer. He's nice and amiable and fun to game...
Frat guys breaking the mold
I'm a sophomore in college and a feminine-identified lesbian. I am also in a sorority. I'm mostly out to the other members after taking a girl I was dating to our formal, and they were surprisingly supportive, but a particularly standout demonstration of progress happened at—of all places—a fraternity mixer. The frat we were mixing with is known for being kind of...
Yay! For supportive grandparents =D
I was explaining the polygamous relationship my girlfriend and I have to my grandmother (who is a devoted christian). Laughing she said "bring to my home whoever you want, the many you want. You will all be welcome with cookies waiting. I will love you and all your girlfriends and maybe boyfriends*." * I did never mention my occasional homosexual desires to anyone in my family - She...
The GAP on Market Street in San Francisco has a Pride-themed window display this weekend, with a rainbow of T-shirts and a picture of two men hugging in a single T-shirt; other businesses in the city are also making their advertising Pride-themed; there are rainbow flags all over the city. It's nice to see Pride be so mainstream (by which I mean accepted by the mainstream, not conforming to...
While exploring San Francisco on foot today I came upon an outdoor concert being held as part of Pride weekend in a park. All sorts of people were hanging out, milling about, sitting on the grass, picnicking, listening to the music - obviously gay people, obviously trans people, people with outrageous and glorious fashion and hairstyles - in sum, people who'd normally be seen as...
When I was in high school just a few years ago, our GSA was just starting up (and I was too scared and closeted to be part of it); few people (two, I think) were out to more than their closest friends; and those who were said it was really stressful and difficult. Now my sister's at the same school, and from what she says, it's transformed: virtually every teacher has an "LGBT...
I just watched an episode of a TV show I like, and it had a one-off character who was gorgeous, emotionally strong, loving, respected, and fat. This last was never used to belittle her; it was never a plot point; it was just a fact about her body. I loved that she was there for herself and not her fat, and I loved that I was able to see her as beautiful.
Anonymous asked: even though you don't post so frequently, seeing the odd microprogressions post has always made my day a little bit brighter, more hopeful
1 tag
Thank You
Thank you for the beautiful things you have some of you have written for me. For some context, I have been struggling with trans*-related dysphoria following a notice from my insurance saying they will not cover any costs related to it. To the person who responded "holy crap is microprogressions bullshit." to a recent submission, I do not think you understand the purpose of Microprogressions. ...
i have a friend who i love dearly. somehow. even though time and time again he would say awful, misogynistic things. today, though, when we were talking he mentioned how his parents told him to just marry a girl who could look after children and cook, and he was really angry that they were being so sexist. it's not much, but it's a start.
Small victories in language
I explained a while back that my boyfriend shouldn't use 'bitch' as an insult, and he was very accepting of the reasoning and has not used it after one slipup I can recall. I myself have been working on eliminating sexist/ableist terms as well as learning that some words and phrases I never thought twice about are actually harmful and thus not using them. It is difficult,...
Visited a band performance where the band players were all kinds of looks and sizes and had lots of qualities that society is mean about, but no one in the whole audience cared; they are all just happy to listen to the music! There were lots of queer people there as well and it was really cool realizing that that sort of environment exists in the real world.
3 tags
Admin: Considering Closing
I am extremely depressed and suicidal thoughts are beginning to creep back into me after thinking they were gone for good. Microprogressions was supposed to be an antidote for those creeping feelings — an antidote I thought I could share with thousands of others. I hoped to make allies and hear from other people like me. Posts like this, rare submissions, and dwindling followers only confirm it...
Lately I've been coming up against a lot of very upsetting aggression when telling people not to use the word "tranny". The other day, a friend on facebook made a status about "trannies" on the bus. I commented with, "Nice slur there, buddy." I expected it to start a shitstorm, as a lot of his "friends" on facebook are kind of gross. But less...
The other day I saw a friend use the term "frape" to describe having her Facebook being hijacked. I told her that it made me really uncomfortable to see a portmanteau containing "rape" to describe something so trivial, but I was afraid that she'd start an argument or tell me to lighten up. In reality she instantly deleted that post and thanked me for correcting her.
I spent part of my morning explaining to my older, Mormon sister the difference between transsexual and transgender so that she can better understand my relationship with my partner. She has actually been the one asking questions about things. She told me that she did not care who I was with and that she had no room for judgement. 
I'm in a theater tech class in college, and we all had to take a tool test before we got started building sets—basically so the teachers can minimize the number of fingers sliced off by radial arm saws and whatever. I'm a girl and I've used almost all of them quite a bit since I grew up making things, and when we were reviewing before the test several of the guys...
2 tags
The 8 Stupidest Defenses Against Accusations of... →
Gettin' Buff
When I mentioned to my dad that I wanted to start weight training, he just gave me advice, and some old weights of his. No snarky laughter about how it's not gender normative or anything. (He still kicked by ass at arm-wrestling, though.)
In ballet class, our teacher asks for some strong boys to get something heavy for her. After a second she adds, "or strong girls, of course."
Just watched the newest episode of Sherlock with my Christian family. My parents thought it was great, but my Grandma said it was less risque (as I had warned) and more "evil" (meaning the subject of Dominatrices and bondage). Instead of apologizing for not warning her enough and walking away, I decided to stick up for the people she was judging, at the risk of my own secretive life...
I've recently begun talking to someone, and when I told them I was trans they said it was cool and they've been researching it!
Anonymous asked: How did you spread the word about this project? I'm so glad it exists!
Won't You Be My Neighbor?
I was worried about how my Mormon mom would react when some new neighbors moved in—a young pregnant woman and her girlfriend. I remembered talks with her when I was a teen, that the church taught that anything but heterosexuality was wrong. Then when Billy told us his name, and explained that he'd just begun hormone therapy for his FTM surgery and would be please use male pronouns, I...
The UK Deed Poll Service recently added the title 'Mx' to their list of options with the intent of accommodating people who are genderqueer. Deed polls aren't legally binding or anything, but it means that there's something very official to show people to prove that it's a 'real thing'. The fact that they mention on the site that it's to...
Snark for Social Change
I'm sitting in the student common room, as are some other students I don't know.  A rerun comes on the TV - one of those shows where someone who's perpetually single goes on a date, "experts" tell them what they're doing wrong, they get set challenges like "dress better" or "wax your eyebrows" or "go up to a stranger and flirt with...
TW: Minimal description of panic attack, dysphoria The other day, I was talking with my (mostly-straight, cis male) partner about sex, which ended up triggering a body dysphoric panic attack. I've identified as a cis female most of my life, but lately it has all gotten very confusing and frightening and a little messy. I couldn't really manage to say anything very concretely, but in...
3 tags
My mom, seeing me raise my arms in the air: "You really need to shave your armpits before the dance tonight." Me, sixteen year old cisfemale: "Please don't pressure me to modify my body to meet your standards of beauty." Rather than laughing, she admitted that I was right and told me I was beautiful no matter whether I shaved or not!
4 tags
3 tags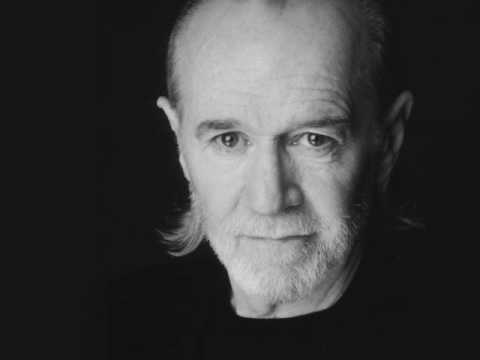 3 tags
I recently came out to my mom as genderqueer. Her reaction was to ask what my preferred pronouns were.
2 tags
I was watching Torchwood. One of the characters asked another "Do you have anyone at home?" She replied, "Yes, a fiance." The first character then said, "Have you ever hurt them?" (Not "him".) Torchwood generally doesn't hesitate to show romantic and/or physical relationships between people of all genders, but this struck me as particularly...
3 tags
At work at a fabric store, I had a lovely conversation with a woman who was buying material to make her little boy a mermaid costume, because that's what he wanted to be for Halloween.  There was no grumbling on her part about how his costume choice was "weird" or "wrong" or anything like that.
★ ADMIN NOTE ★
Please note that we try to edit posts as little as possible as doing so revokes original authorship. That being said, we'll regretfully have to be more particular on submissions we can accept (in regards to triggering language/pronouns/etc.) as we've received complaints on the issue. Remember that even though this blog promotes a positive message, there can still be a high...
1 tag
"Everybody is a genius. But if you judge a fish by its ability to climb a tree,..."
– Albert Einstein (as far as I can tell.  I can't find a source; just a ton of people using the quote.)
2 tags
Today my (hetero, male) boss was talking about dating and said "people of the opposite sex." He then corrected himself and said, "or whatever gender you're attracted to." Brightened my day, made me feel a little bit hopeful.
2 tags
"That's nice. Go back to typing."
My mom when I excitedly told her that my girlfriend was going to visit me later this year, a (cis) woman. Girlfriend and I met online and I was worried that my mother was going to make a negative comment or disapprove, but instead she reacted like it was completely normal and told me to return to typing my midterm, which I had interrupted to share the news. I was so happy how casually my mom...
4 tags
Work and campus safety
Today I had to sit through a presentation on workplace safety and emergencies for my job at a college library. During the section on harassment and assault, the campus officer used gender neutral terms for victim and attacker, and also encouraged students to get in touch with campus security if they're in an abusive relationship (once again, using the term "significant other" and...
3 tags
I said something casually today about wanting to name my children after literary characters, and my dad said, "Shouldn't you wait to see if your partner agrees with you?"  I'm not out to my parents, and it made me very happy that they didn't assume that I will get married or that I will necessarily have children with a man.
3 tags
More graffiti from the Language and Literature...
carved into the stall: Noel is a WHORE
black marker: STOP SLUT SHAMING!!!
black pen: Whore and slut are concepts invented by sexist men to control our bodies and sexualities!
other black pen: the virgin/whore dichotomy is terrible and needs to stop
blue pen: but i like being a slut
3 tags
lgbtlaughs: I work at a bookstore, and in the children's section we sell pink fairy wings. Yesterday a little boy picked up the wings and said to his dad, "I wish there was a boy version of fairies." His dad just said, "I dunno. Fairies are for girls." To which the little boy responded, "I can be whatever I want to be, and I want to be a boy fairy." [via eurogaysian]
2 tags
From a Cracked.com article on "Obnoxious... →
The conflict [having a job versus spending time with one's family] isn't between our fascinating project at our architectural firm and our kid's Little League game. It's between going to the kid's Little League game and being able to pay for the kid to stay in Little League. Oh, or, uh, ballet or something, if it's a boy.
3 tags
MindWare, an educational toy catalog, frames all of their product descriptions in gender neutral terms like "Kids will love…" "Kids can explore…", etc., even for products that most companies would market as "girl" or "boy" toys.
2 tags
4 tags
the first day of class, one of my professors took roll with last names only, so as not to accidentally out anyone as trans. later, she asked me what my pronouns were, and offered me the disability accommodations I was trying to get through the disability office without making jump through their hoops.
2 tags
I was in the shopping mall the other day and there was a stand or paint balling, done up all butch and army like with a sign saying it was perfect for stag (bachelor) parties. In the same sentence, like it wasn't even a thing, it also said it was great for hen parties. Made me smile, that they weren't assuming things based on gender and forgetting about the women.
3 tags
I went shopping today and bought some jeans I'm really happy with. When I got home, my mom asked me what size they were and reacted with disapproval. This brought back memories of how I used to shop - concentrating on the smallest sizes that could possibly fit me and avoiding the larger ones because I was afraid of associating myself with a size I thought was "too big". It was...